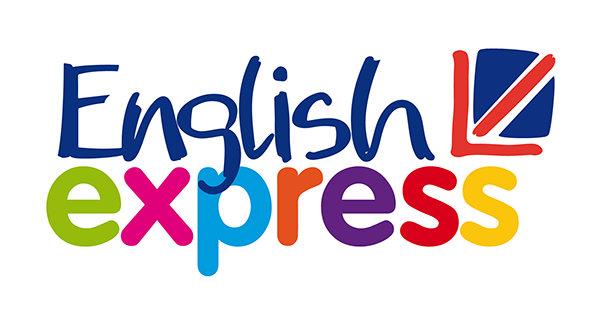 English Express
English Express is a not-for-profit English Language programme operated as a social enterprise of Real Action.
The proceeds from the English Express programme go towards helping the charity run literacy classes and other helpful programmes for children and needy families in the community. We started our charitable work in 1997, and have been serving London's people ever since.
For over 13 years we have been teaching English using the very fast Callan Method. People around the world have been learning English using this method for over 50 years.
Our school
English Express is based at the Learning Store on Mozart Street, famous for its book-filled reception, its secret garden, and its close community of students and teachers. Our students always recommend us to their friends. We truly care about our students, and we will quickly become their new family in London! We aren't a large school, so this means that we are able to give our students personal attention. We have classes from 8:00 am until 10:20 pm, so they will easily find a class at their level which is also at the right time for them.
Our students get impressive results. Their command of English develops, dramatically: they go from zero to Intermediate Level, we find, in just twenty weeks of our two-hour daily, pacey, classes.This is the norm.
Our classrooms
Our classrooms are large, well-furnished and comfortable. One of our classrooms is a warm wooden cabin in our garden, and is probably the most popular classroom with our students.
Our students
Our students are from Spain, Brazil, Italy, Colombia, Turkey, Syria, Slovakia, Greece, Iran, Japan, France, Poland, Algeria, Romania... In fact, they're from all over the world. They will be able to spend time talking with their English-speaking teachers as well as their fellow students - who are also here to learn English, just like them. Our students really feel like part of a family. When they arrive in London, they might feel lonely, but with us they will soon find friends and become part of our English Express community!
---
English Express: Zero to Intermediate in 20 Weeks
Our unique English Express classes employ the structured, scripted, fast-acting Callan Method to teach 'English in a quarter of the time'. Students of our daily 2-hour classes get from zero to Intermediate Level in just 20 weeks. No wonder the classes are so popular.
Serving the Needs of a Global City
The demand for these classes, given at the Learning Store, is unending. Our English language students come from every quarter of the globe. They include some of our Butterfly children's parents, and some of the capital's hardest workers. Those who work by night turn up for our 8:00 am classes. And those who work by day leave at 10:20 pm after our late class. The more quickly they can master English, the more independent they can be, and the greater their contribution to society. Where needed, some of our English Express students also benefit from our free Fast Track literacy classes.
Social Enterprise: a Virtuous Circle
Crucially for Real Action, the modest fees our English Express students pay help to sustain the charity's core costs in difficult times, transforming us into a social enterprise.

Visit the English Express website for information about times and prices